Back
Next product
$275.00 CAD
Travel Pack System: Daypack & Carryall
Travel Backpack System
*PREORDER NOTE: The estimated ship date is early August 2019. If you have any questions or concerns about delivery, please reach out to us at hello@kosantravel.com

Our Travel Pack System consists of both our 35L Carryall & 15L Daypack but better. Buying both means, you are buying a fantastic travel backpack system, which leaves you completely hands-free. Whether you are travelling for 3 weeks or 3 months, our two-bag system will change the way you travel.
The Kosan Travel Pack system is your complete travel system. Whether you are going to be gone for a few weeks or a few months our comprehensive travelling pack system has room for everything you need and will keep you completely hands-free while carrying it. Our counterbalanced, 5-in-1 detachable carrying system was designed specifically for travellers just like you. This incredibly durable two-bag system will change the way you travel, making your journey easier, safer and more comfortable than ever.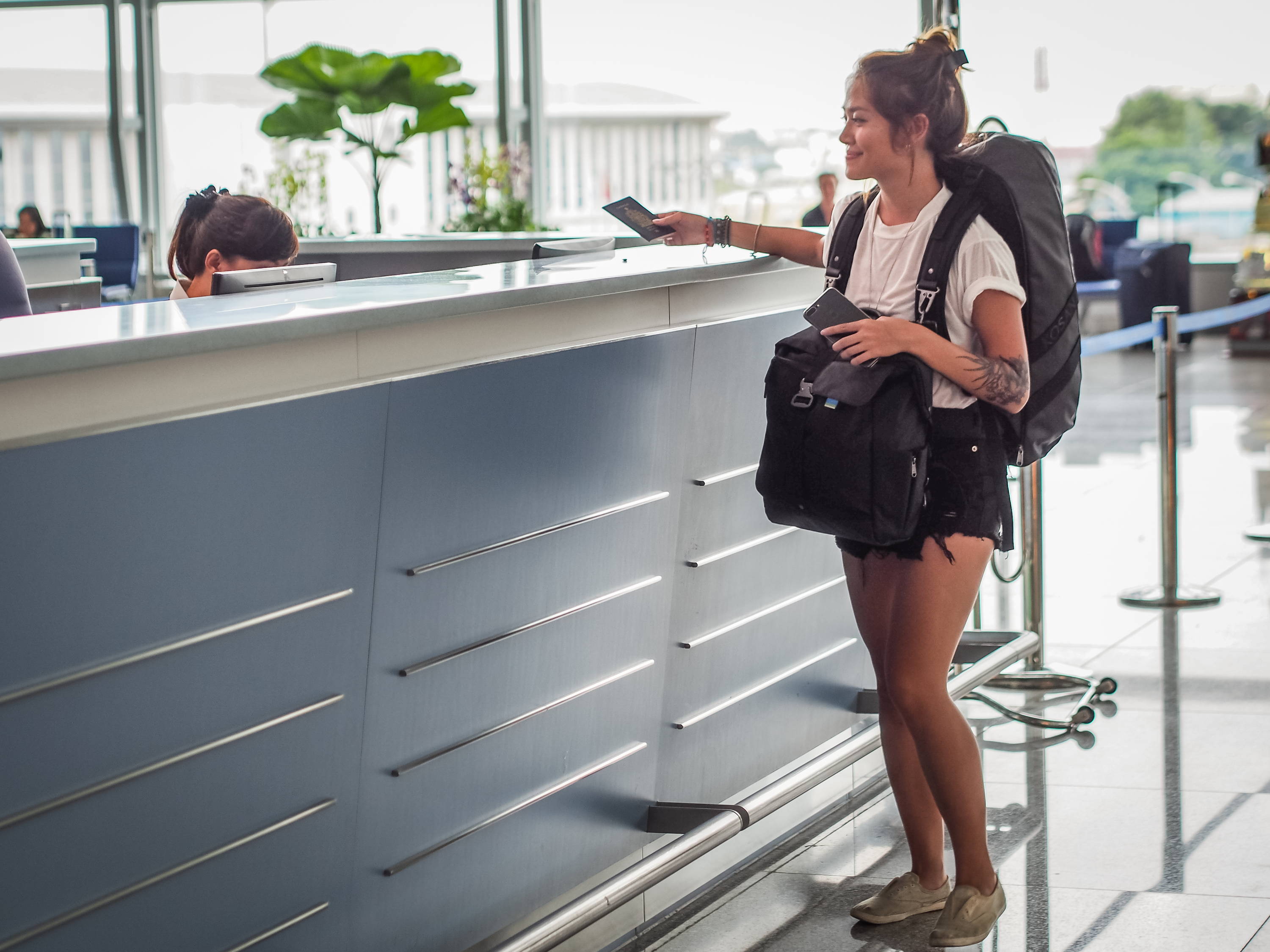 A Complete Travel Pack System
We've designed our system with the versatility and flexibility in order to take whatever you may throw at it. With 5 carrying options, each of the bags can transform to fit your needs from a weekend getaway in Amsterdam to a month-long safari through Tanzania, here are some of the top highlights from the two bags featured in this system
DAYPACK 15L BACKPACK
Durable, built to last, rain or shine, no matter the adventure.

An RFID pocket built-in, to secure your passport and cards

Convertible, use it as a backpack or messenger bag
Super waterproof, the backpack has sealed zippers and a is made with a water-resistant fabric.
Filed with pockets and compartments, including a 15" Laptop, Pass

port, Plane Tickets, + many more.
CA
RRYALL 35L BACKPACK
Water resistant, the backpack has sealed waterproof zippers and a made of a water-resistant fabric.
Convertible, use it as a backpack or duffle bag.
The 35L size means you can use your packing cubes to help keep you super organized.
All of the meshed pockets, means you have a built-in laundry compartment.
All of the additional pockets means you have special places for your, Laptop, Passport, Phone, + more
What Makes This the Best Carry On Travel Backpack System?
It's the thought and care we put into it, over the past few years we have thoughtfully sketched, designed, sourced, developed and tested everything about this system in order to bring you the best possible result. By saying yes to this travel system, you are saying goodbye to checked bag fees and long baggage waits. Some of the standout features that make this one of the best travel pack systems backpacks are:
Hands-free travel, the two backpacks link together perfectly leaving you completely hands-free.

Amazing peace of mind, thoughtfully place pockets means you know exactly where your passport, wallet and phone are.

Crafted with Cordura and Six Up fabric, means that the entire system is water resistant and virtually cut-proof.

Airport friendly, with over 50L of storage space Kosan Travel Pack System is still carry-on compatible with most major airlines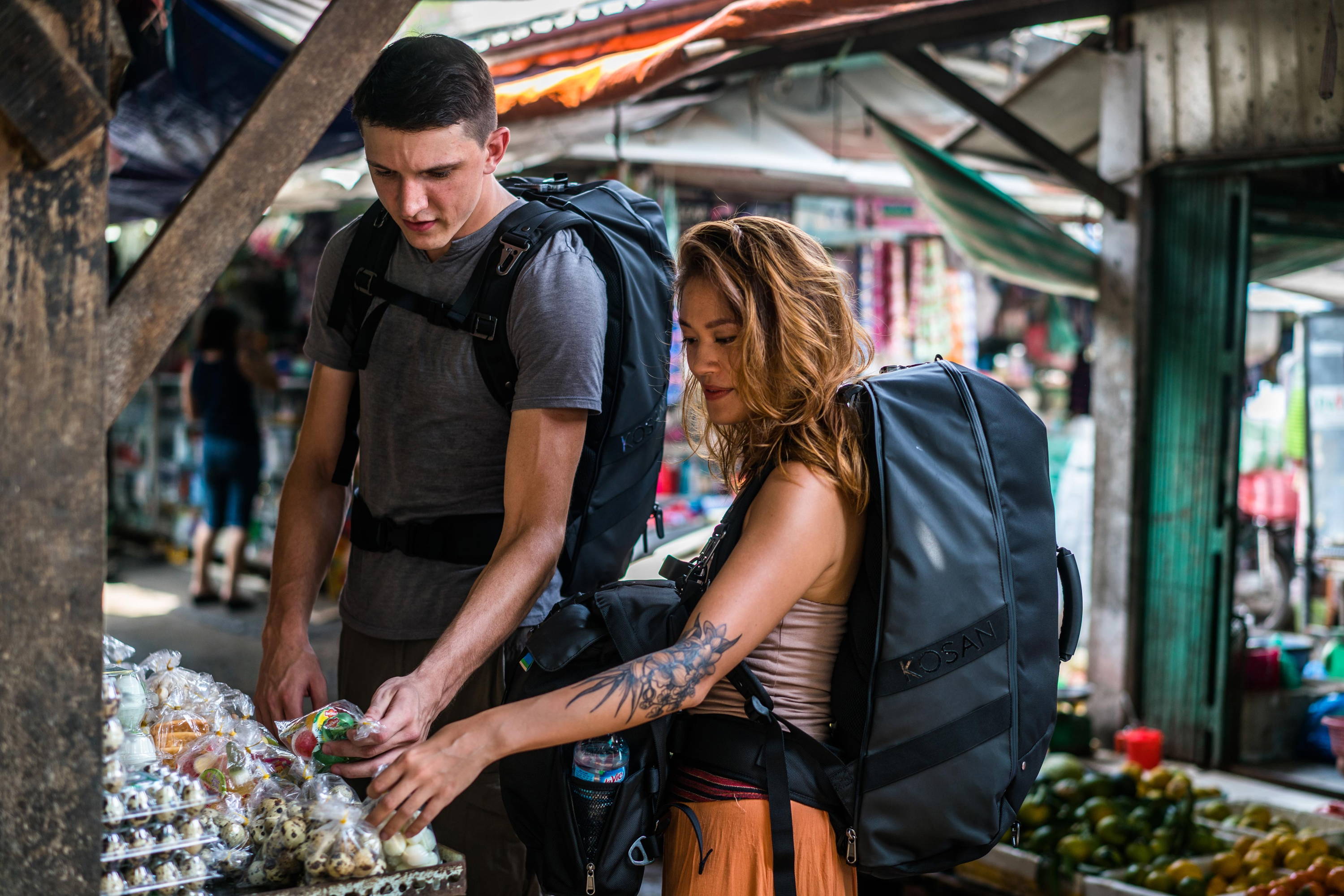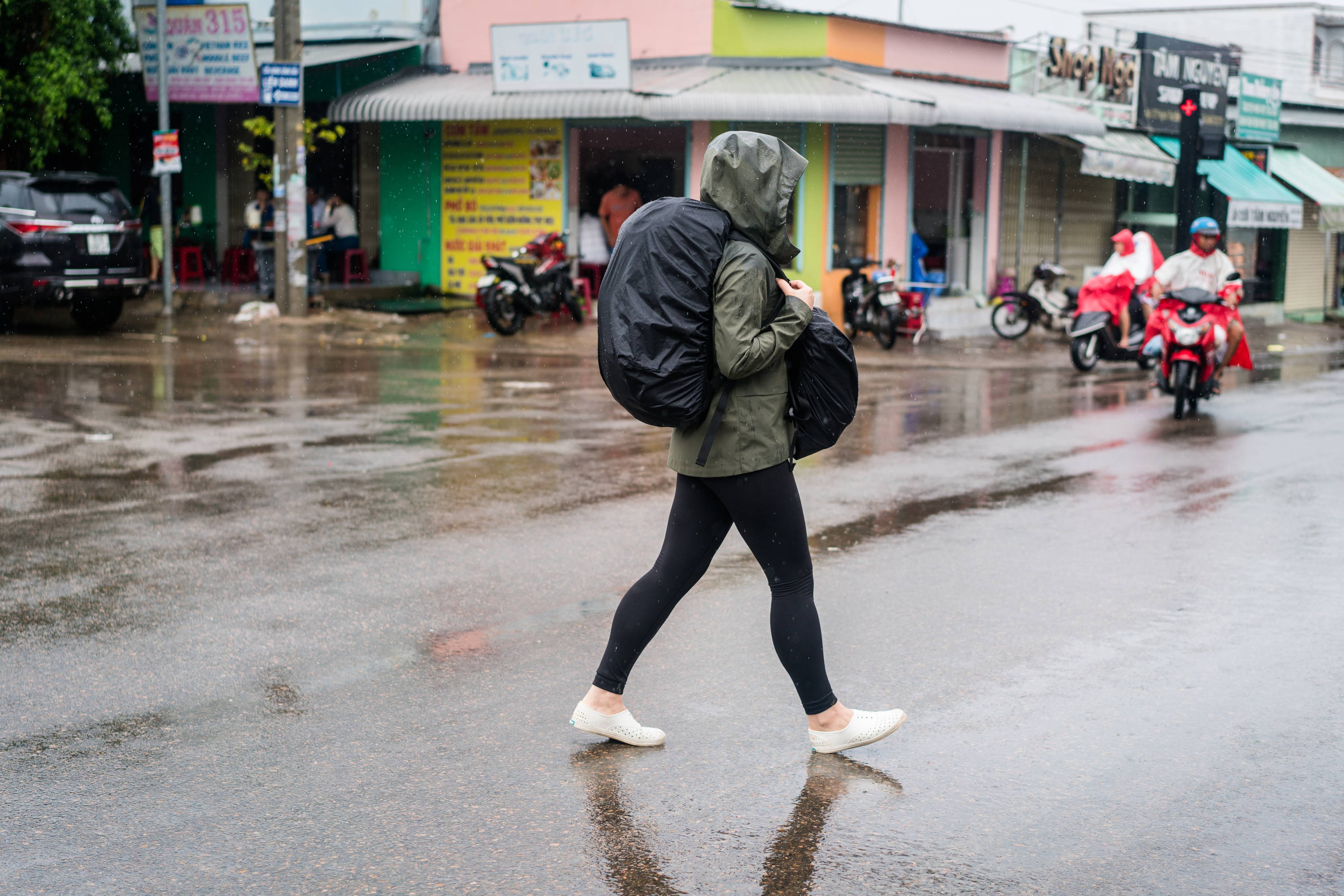 Minimalist Travel: Long Shorts or Shorts Trips
This travel pack systems great for weekend trips, week-long trips, and month-long trips, or can be used separately to be part of your everyday travel. We've designed this travel system with the versatility and flexibility to take whatever you want to go while allowing you to keep true to a minimalist lifestyle. So pack your travel capsule wardrobe or buy things along the way whatever you prefer this packing system has room for the essentials and the extras along the way.
Also keep in mind that no matter how much you carry with you, know that the Kosan Travel Pack System reduces the weight and pressure on your neck so you can wear it for extended periods of time. So even if you try and start as a minimalist capsule wardrobe travellers, doesn't mean you need to end as one.
We Believe in Social Responsibility & Sustainability
We care about how the travel backpacks are made, just as much as the backpack itself. The Kosan Travel Pack System has produced an incredible factory located in Vietnam, just outside of Ho Chi Minh City. We want to keep it real here and let you know that we continuously visit our factory partners face-to-face to constantly be able to check on the extraordinary work they produce.