Coming Soon
The sound of rain needs no translation.
Last year when we were in Vietnam designing our original Go Travel Dress, we got caught in an epic rain storm. The kind where the skies open up and you're soaked to the bones in minutes, if not seconds. While beautiful to see, it really sucked. Some of us hadn't even packed a rain jacket. Those of us that did, kind of wished we hadn't. Our jackets felt gross and rubbery because it was just too damn hot and humid...it felt like we were suffocating!
After getting back from our trip, we went straight to our community and asked, if we were to design a travel rain jacket, what are the most important features you would want. The answer? Lightweight, breathable and packable, with a hood that actually worked. So, that's exactly what we did.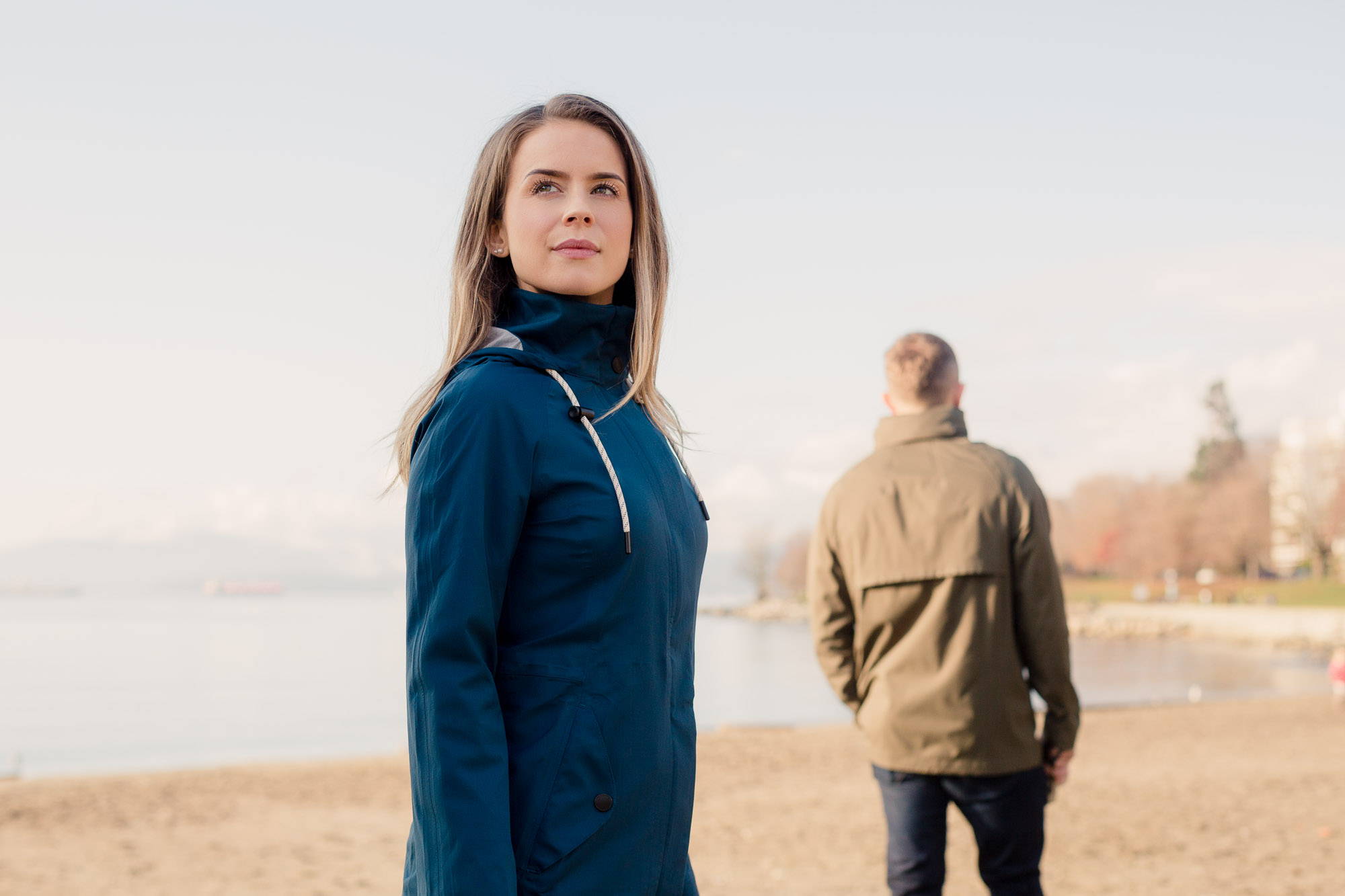 ---
Don't let a rainy day ruin your travels! This ultra lightweight and breathable mid length rain jacket has over 15 travel-friendly features that will make it your must-pack travel essential. It has a tailored fit and is made with a luxe nylon twill fabric that is waterproof, windproof and travel proof. Weighing in at only 14 oz., the Kosan Travel Rain Jacket packs into a convenient carrying pouch that doubles as a travel pillow. Available in styles for men & women, it is waterproof, windproof & just plain travel proof.
| | |
| --- | --- |
| | |
| | |
| | |
| | |
| | |
| | |
| | |
| | Built in back ventilation |