Kosan Go Travel Dress
Convertible & Packable Dress
$136.00 CAD - $160.00 CAD

Our Kosan Go Travel Dress is the only dress you'll ever need to pack. With four hidden pockets, two different skirt lengths, this packable, comfortable and convertible dress will leave you wanting it in every colour.
- The Go Travel Dress fits true to size.
- Nicole is 5'6 and is wearing the Wildflower, Chambray Blue & Filagree in a size S. Her measurements are 32.5" for the bust, 24.5" for the waist, and 35" for the hips.
- Nalani is 5'8 and is wearing the Red Floral, Blue Floral, Vintage Black, Mineral Green, Lavender Fog & Midnight Blue in a size S. Her measurements are 32" for the bust, 25" for the waist, and 37" for the hips.
- Please reach out to hello@kosantravel.com if you require assistance with selecting a size!
It started with a problem.
From the perfect t-shirt, to your go-to jeans, we were on a quest to find the best travel dress to add to our capsule wardrobe. The hunt began and soon we felt like Goldilocks, testing out dress after dress to find the one that was just right. We found dresses that were beautiful and photographed well, but let us down technically. And when we tried dresses that were stronger in the functionality department, they were unflattering and frumpy.
Between fabric that wrinkled and smelled awful after only one wear, to a total lack of pockets across the board, we were getting fed up and quickly losing hope. That's when we decided. If the perfect travel dress did not exist, we would create it.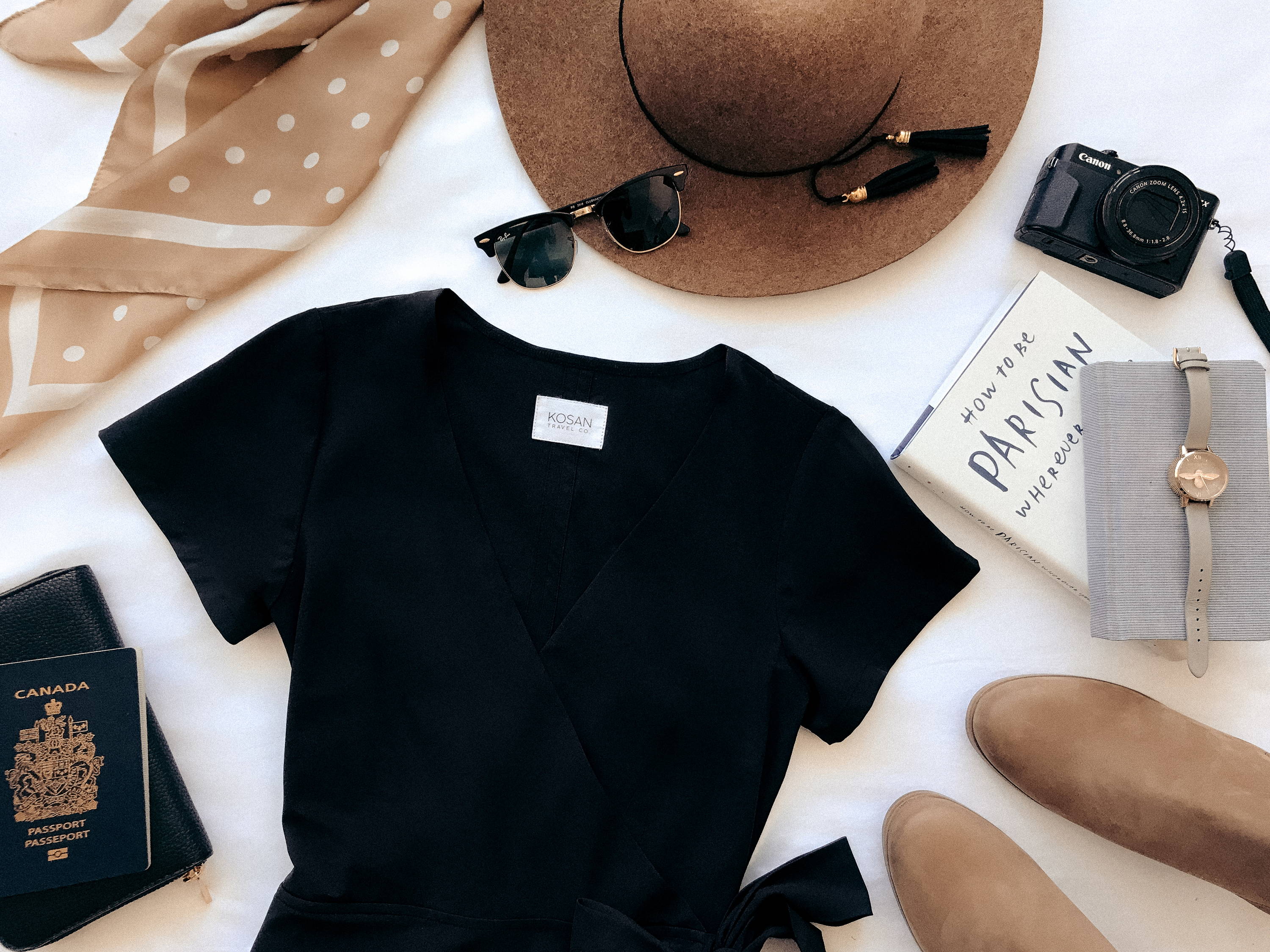 Say hello to your new favourite travel dress.
Comfy, adjustable and with four hidden pockets (yes that's right, a dress with pockets!), this dress checks all the boxes as the ultimate travel must-have. We believe you deserve to look and feel your best no matter where you are in the world, without having to compromise on style, comfort or functionality. So if you're looking for a breathable, UV protected, lightweight, wrinkle resistant, anti-odour and convertible dress (phew, it's a long list, we know), look no further. This is the ultimate travel dress, perfect for all of your adventures.
As far as we're concerned, a woman can never have too many pockets. We've designed the Kosan Go Travel Dress with the female traveller in mind - so there's a pocket for just about everything you'll need on the road. From your phone and passport, to your cash, cards and lip balm, we've got a spot for it all. Based on the feedback we received from our community after successfully launching and fulfilling our Kickstarter, we have made both side pockets the same size! The two large side pockets are kept secure with invisible zippers, and there are two slots in the bust area.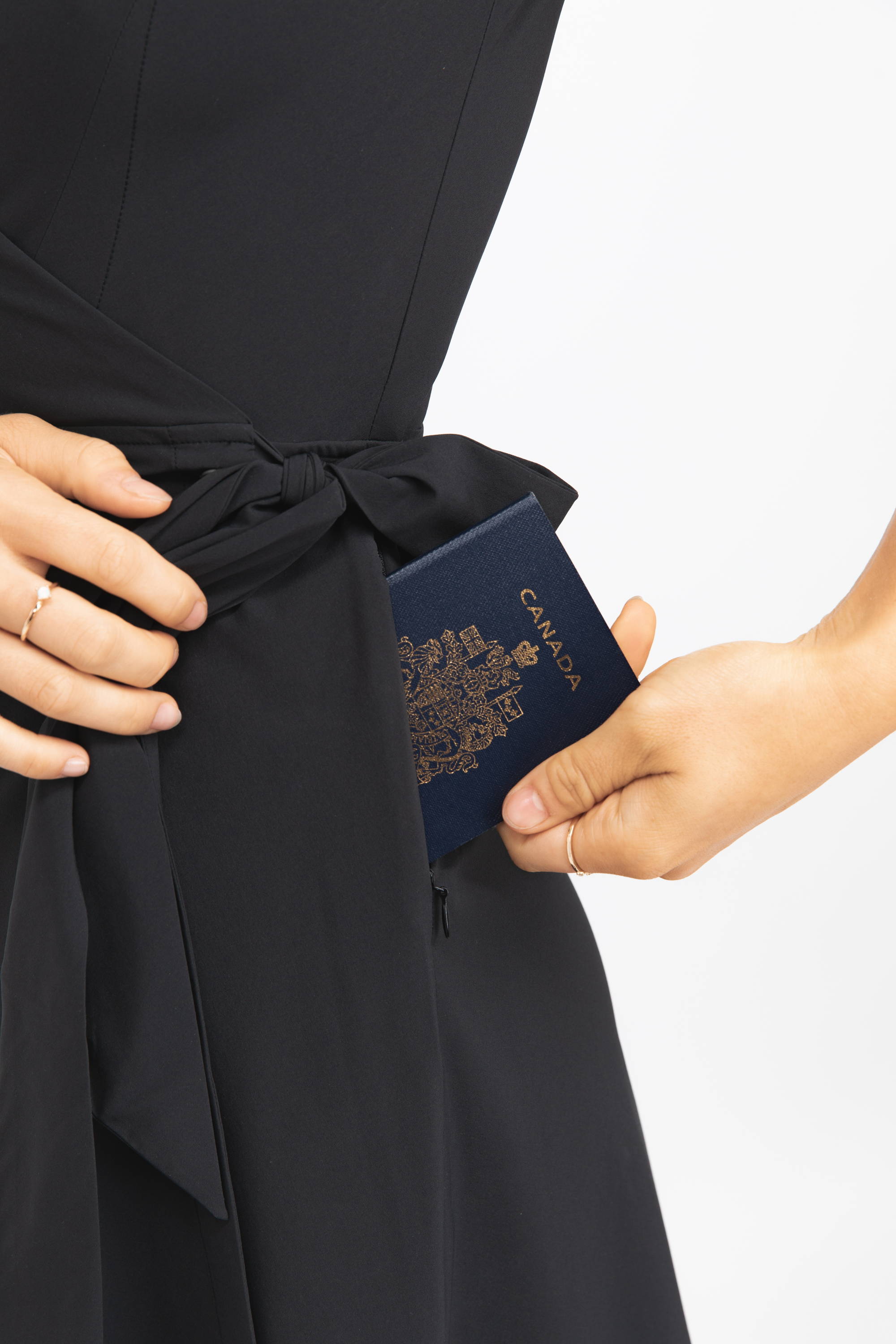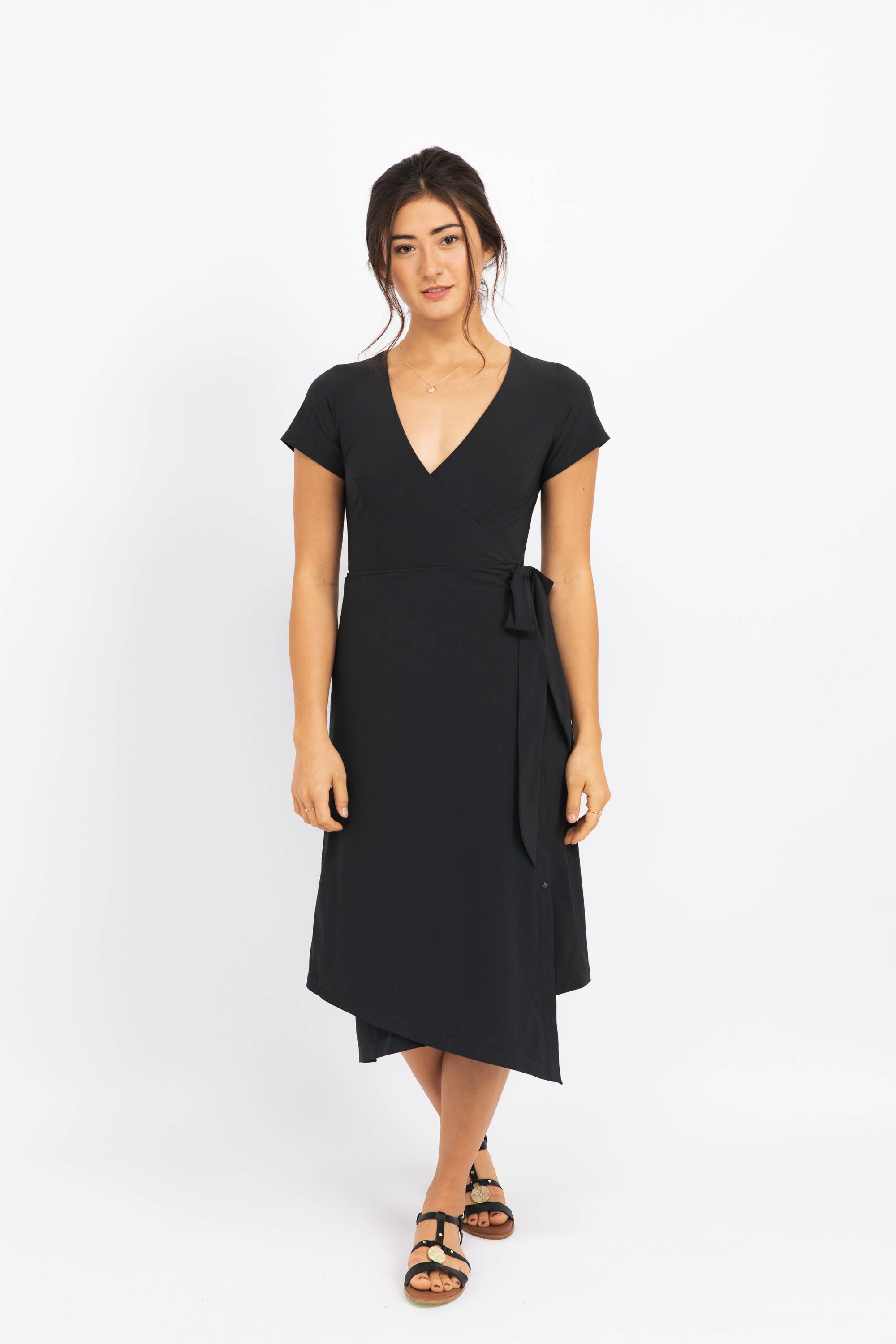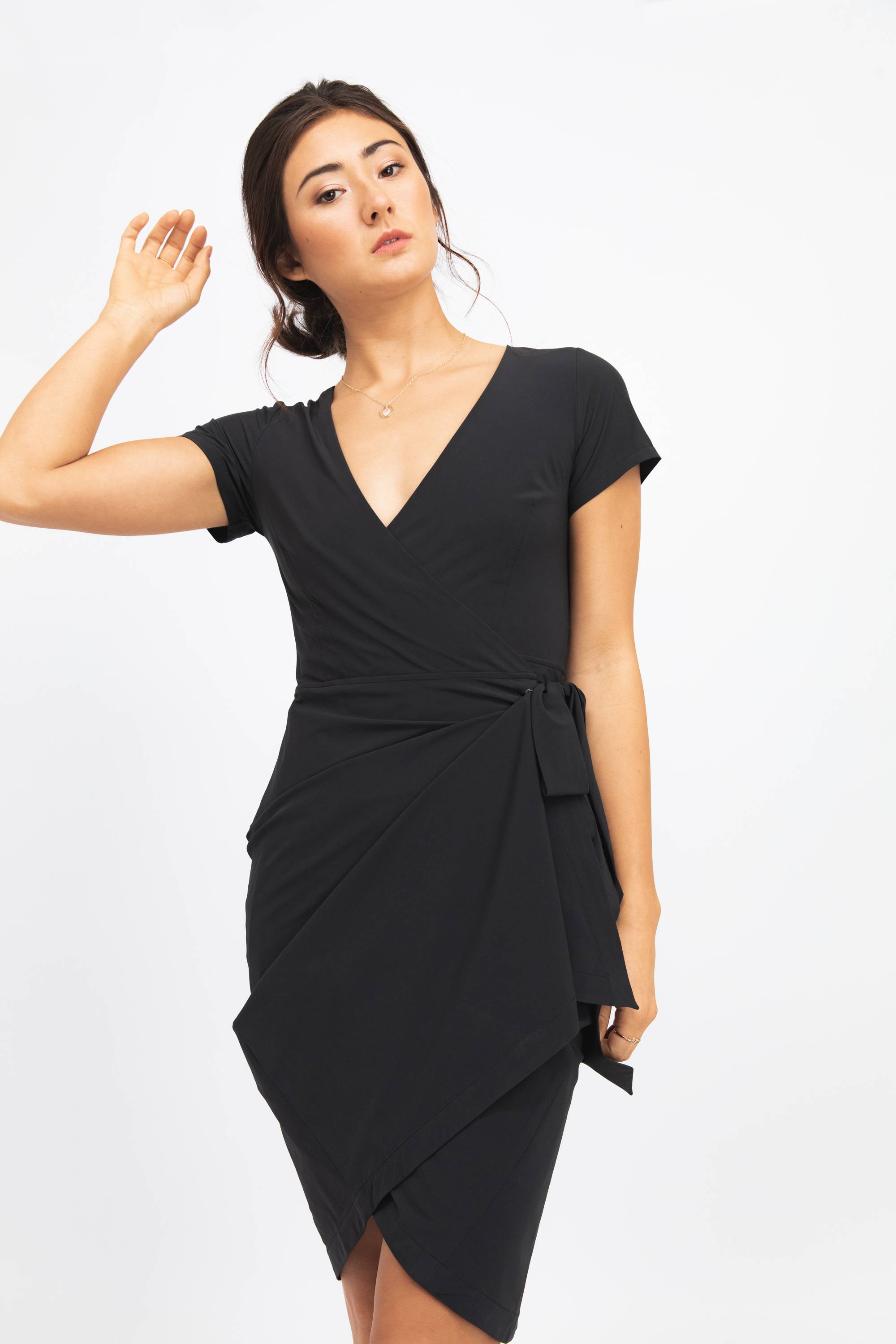 ---
Versatility is key when travelling. The Kosan Travel Dress packs a punch, with two different styling options built into one functional and stylish travel must-have. The skirt adjusts from a longer length (below the knee), perfect for places like temples where you need to cover up, to a shorter length (above the knee) for that trip to the beach or a night out on the town.
Planning on spending some time in the sun on your next adventure? Not to worry, the Kosan Go Travel Dress is rated 40+ UPF to ensure you're always protected.
Wrinkles are for smile lines.

Our high performance fabric is naturally wrinkle resistant. Simply smooth out any wrinkles with your hands, throw in the dryer for a few minutes, or hang up for a quick and easy fix.
Sweat-soaked clothing and outfit changes are no longer a worry. Made from a moisture wicking performance fabric, the Go Travel Dress will keep you cool even in the hottest of climates. Both lightweight and breathable, it is made from the highest quality fabric designed for all-day comfort.
Travel, wash, wear, repeat.

The Kosan Travel Dress has been designed with convenience and life-on-the-go in mind. Our durable, quick-dry fabric is machine washable, meaning you'll never have to worry about shrinkage or finding a dry cleaner.
Our fabric is treated with an anti-bacterial surface finish that prevents odour-causing bacteria on the spot, before they get the chance to smell. You can wear the Go Travel Dress for multiple days stink-free (trust us, we tested it) before having to wash it.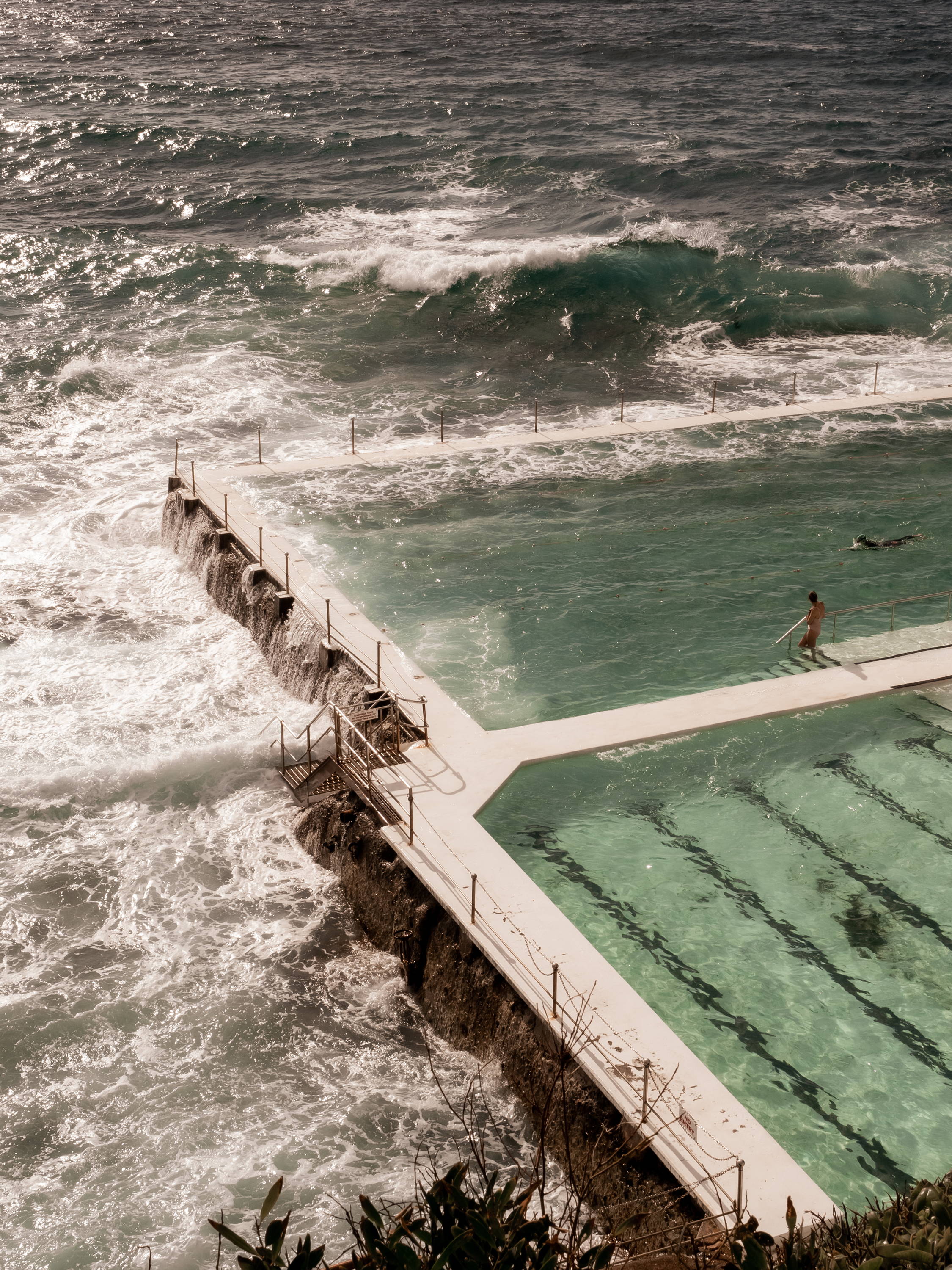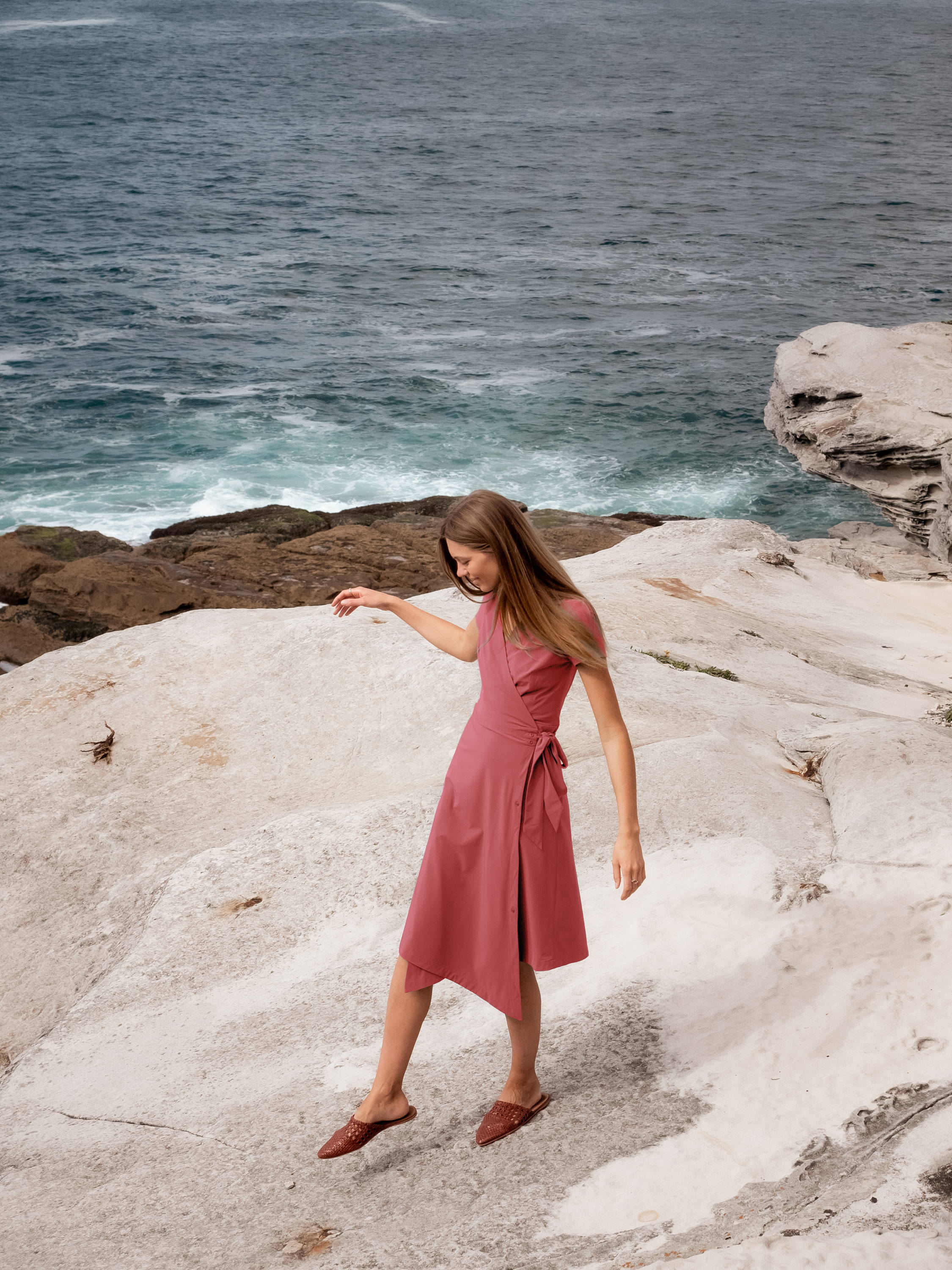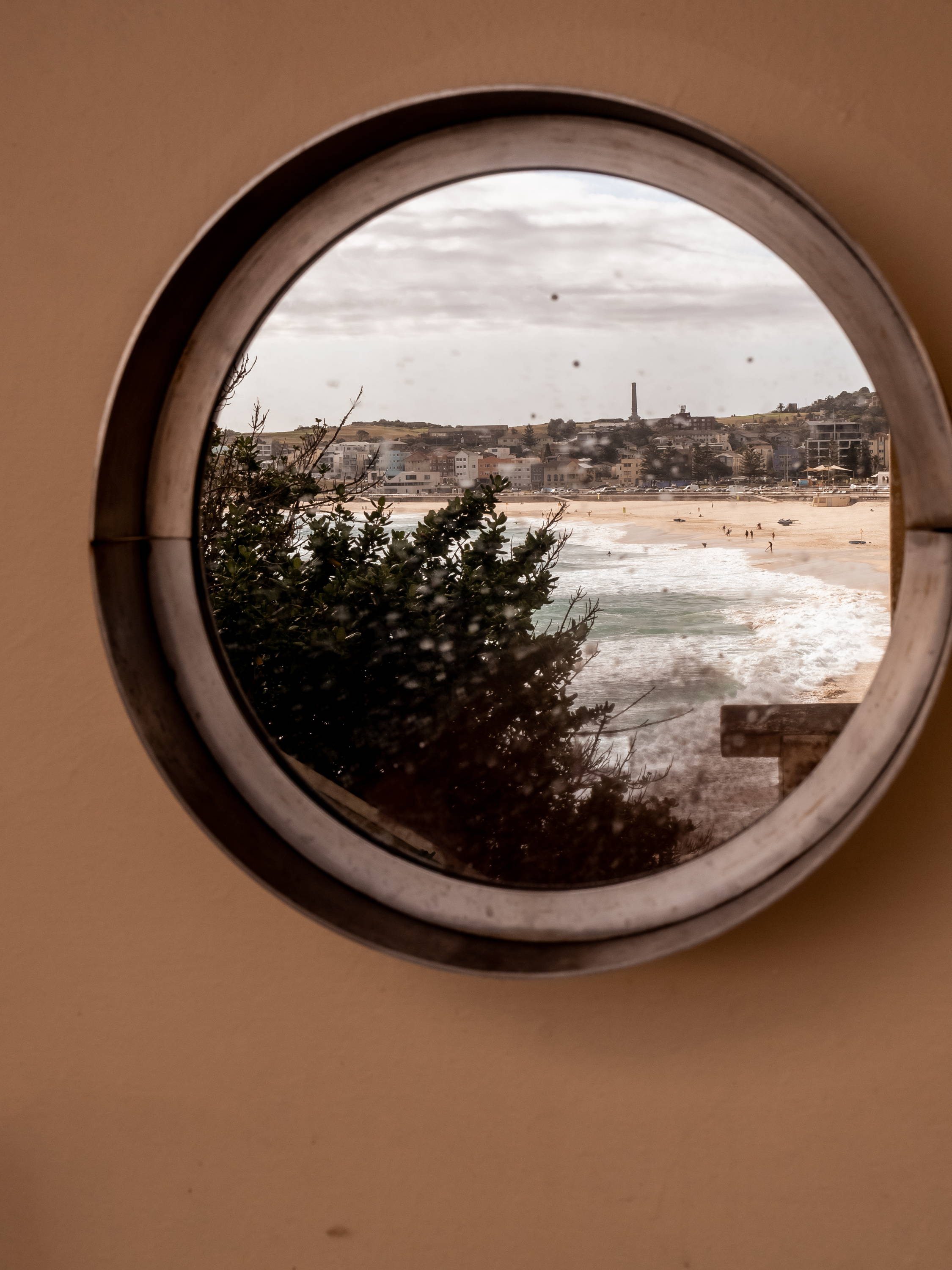 - One of my favourite features is undoubtedly how versatile the dress is. The dress has an adjustable length, meaning it's perfect to switch up from day to night. The longer length is a great option for strolling around the city, covering up on the beach, and it's long enough to be modest enough in more conservative countries. - Alice
- I fell in love with the Kosan Go Travel Dress because of its many uses. It's beautiful to wear out to a lovely restaurant with heels but I also wore it without shoes on the beach. Because it has many different press studs, you can adjust it to your own desired length and style. I could even imagine this being dressed up for a wedding too. - Phoebe
- As soon as I tried this dress on for the first time, I knew I'd made the right decision to bring it along for the RTW ride. Not only was it the perfect dress for the Colombian wedding we attended at the start of our trip, it's also been great to have as a layering piece for less formal occasions. - Emily
- This is a dress I can see myself wearing over and over again.Yes, it's practical. But it's also stylish enough to wear out to dinner in Paris, to a cocktail bar in NYC or to a retro diner in Palm Springs. - Vicki
- I have taken the dress for a spin in the city, up a mountain and to the beach! I can't get over the fact that it doesn't wrinkle! It is easily the most practical dress I've ever owned, I want one in every colour! - Ellie